Techno Polytechnic
Durgapur
Techno India Group
Techno Polytechnic Durgapur at Panagarh, Paschim Bardhaman is a self financed Diploma Engineering College in our State, established in the year of 2017, with the motto of man making and nation building.
Our college is one of the well established polytechnic institutes in West Bengal with consistent performance since its inception. The Institute is located at Near Kanksa B.D.O. Office, P.O.- Panagarh Bazar, Dist.- Paschim Bardhaman in a clean, green and pollution free environment. Our institute is best in terms of classroom teaching, applications of latest teaching methodology, techniques and learning aids,highly advanced lecture halls, hugely stocked library, separate boys & girls hostels, pertaining training under very experienced and luminary faculties at par with the recognized standard of excellence, to develop and unearth the intrinsic potential and capability in each student so as to face global challenge of tomorrow.
Contact Us
Courses Offered
Electrical Engineering(DEE)
Intake-90
Civil Engineering(DCE)
Intake-60
Mechanical Engineering(DME)
Intake-90
Computer Science Technology(DCST)
Intake-30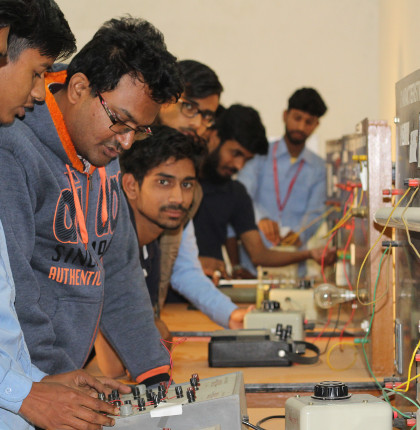 Electrical Engineering
Electrical Technology Laboratory
Electrical Engineering
Electrical Machine Laboratory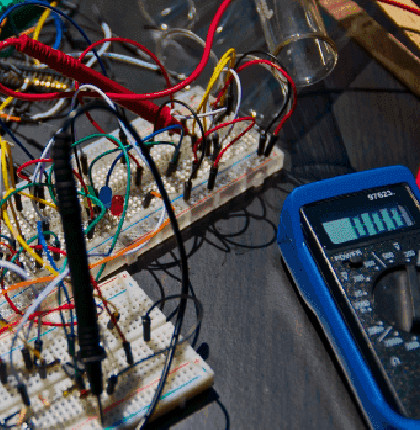 Electrical Engineering
Basic Electronics Laboratory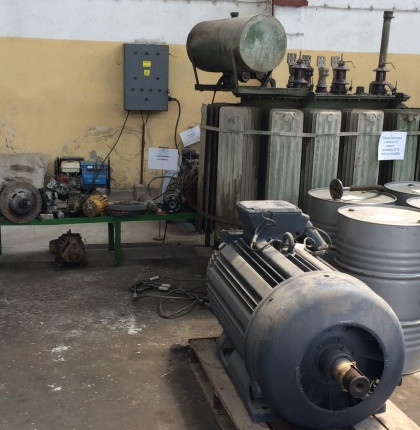 Electrical Engineering
Electrical Workshop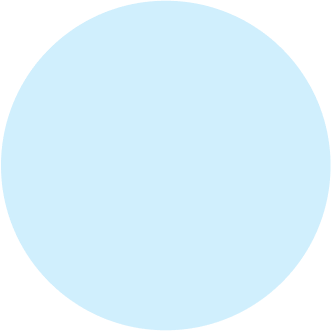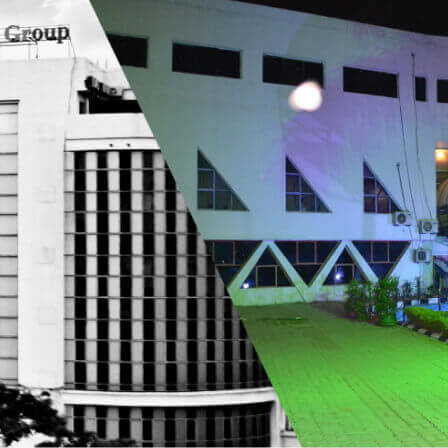 About
Techno India Group
Techno India Group(TIG) began its journey in the year 1984 and at that time it had a vision of delivering quality education in science and engineering to the students in West Bengal, India. The Group started with small but sure steps and after almost three decades of phenomenal journey it has emerged as one of the largest and most acclaimed Knowledge Management Groups in the country, having 52 Campuses with 4 Universities, 22 Engineering Colleges, 10 B-Schools, 13 Public Schools and 15 H.S. Schools. TIG has reached new milestone with excellence in Technology, Education and Placement of its 5 Lakh students in many reputed MNCs over the years.During its voyage, Techno India Group has strengthened its original emphasis on Science and Engineering and expanded into Management, Medicine, and other key areas including Information and Communication Technology, Biotechnology, Food Technology, Bio-medical Engineering, Paramedical Sciences, Management Sciences, Media Science to name a few. The latest feather added to its cap is to establish ''Techno India University, West Bengal at Salt Lake.
Read More +
Admission Procedure
Admission Procedure is based on merit as per the WBSCT&VE&SD rules and regulations issued from time to time. Admission of students for management quota are made directly by the Management of the Institute for eligible candidates.
Admission through Management Quota (Direct admission) (25% of Approved Intake) (*as per Guidelines given in last year's admission notification)
Must have passed the Secondary (Madhyamik) Examination of the West Bengal Board of Secondary Education or its equivalent examination from any recognized Board/ Council/ Institute. Candidates appearing in the Secondary (Madhyamik) Examination of the West Bengal Board of Secondary Education or its equivalent examination in 2023 from any recognized Board/ Council/ Institute may also apply. However, submission of pass certificate/ marksheet at the time of admission is a must, failing which candidature is liable to be cancelled.

No upper age limit, but candidate's Date of Birth should not be after 01.07.2008.
For further information-
Mail us: tip.durgapur@gmail.com
Call us: 91266 61234/ 85975 79319/ 85975 79326
Candidates must bring the following documents in ORIGINAL along with a set of photocopy at the time of admission:
11) Two copies of Print-out of the Allotment Letter cum Money Receipt taken from the counselling web portal after declaration of counselling result.
2) JEXPO / VOCLET-2023 Admit Card.
3) Admit Card of Madhyamik / equivalent examination (As age proof-All).
4) Mark sheet of Madhyamik or equivalent examination (Only for JEXPO).
5) Mark sheet / Certificate of (X+2) Vocational Stream Course issued by West Bengal State Council of Vocational. Education & Training or 2 years' ITI (Only for VOCLET).
6) 3 copies colour recent passport size photograph mentioning the student's name, stream and the college name at the back side of the Photograph.
7) Anti Ragging Affidavit. (Download the format from https://webscte.co.in/)
8) Medical Fitness Certificate. (Download the format from https://webscte.co.in/)
9) TFW certificate in prescribed format - if applicable.(Download the format from https://webscte.co.in/)
Filled-in Anti Ragging Affidavit:
In the format given format will have to be submitted in original at the time of taking admission at the Institute. (Download the format from https://webscte.co.in/)
Read More +
Facilities
IIPC

Cultural & Technical Activities

Food Courts

Sports Facilities

Hostel

Health Service

Global Linkages
Online Grievance Redressal And Faculty / Student Feedback System
Techno India Group
Faculty Or Staff Feedback

Students' Feedback

Parents' Grievance

Faculty Or Staff Grievance

Students' Grievance